Let's meet!
We begin this 2023 full throttle by announcing international shows that we will be attending this year.
This is an excellent opportunity to meet with old and new friends and show everything new our country offers for 2023 and beyond.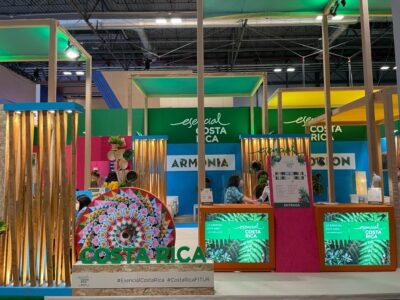 We will begin next January 18 – 22 at FITUR in Spain (https://www.ifema.es/en/fitur).
In March we will attend two meetings: First ITB (https://www.itb.com/en/) from March 7 – 9, in Berlin, Germany, followed by the Seatrade Cruise Global (https://www.seatrade-cruise.com/seatrade-cruise-global-2023) event in Fort Lauderdale, USA, from March 27 – 30.
From June 19 – 21, we are going to be at the LATA Expo in London (https://lataexpo.travel/).
On August 12 – 18, we are in Las Vegas, at the Virtuoso Travel Week (https://virtuosomeetings.virtuoso.com/2023Events.aspx).
Las Vegas will also host IMEX Americas Show from October 17 to 19,
(https://www.imexamerica.com/show-information)
We will return to the UK, for the WTM London from 6 – 7 November (https://www.wtm.com/london/en-gb.html).
And Simultaneously we will be attending the FCCA Cruise Conference in Mazatlan, Mexico, from November 6 to 10 (http://www.f-cca.com/).
Let's meet! Contact us at [email protected] to arrange meetings during these events.