Natural Air Shows
As we celebrate World Migratory Bird Day, here's why Costa Rica is a famous spot for birdwatchers from around the globe: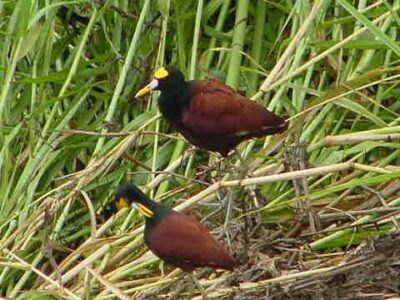 Thanks to our location and geography, we have many habitats such as mountains, rain forests, mangroves, swamps, beaches, rivers, lakes, and more, where these winged wonders' songs give the perfect soundtrack for explorers visiting our country.
And as the link that unites North and South America, every year we receive an approximate of 5 million migrating birds, mainly from regions of North America, some all the way from Alaska, most of them travel by night
Any place in Costa Rica is ideal for birdwatching, thanks to our country's exceptional protected areas and national parks system that has created natural corridors through our land.
Of over 900 species that live or visit our country, we have 47 endemic species, meaning that they only can be seen here, like the Black-cheeked Ant-Tanager, found in Osa Peninsula, or the Mangrove Hummingbird who lives in the jungles and wetlands of the Central Pacific.
Another popular species found here is the Quetzal. With its intense colors that mix with the green of the jungle and its unique song, Costa Rica is one of the best territories to see this magical bird, that has inspired our natives' tales and legends for ages.
To keep watching this amazing natural show, we work tirelessly to keep the delicate balance our biodiversity needs, so let's explore Costa Rica together, helping to maintain its natural treasures intact.