Learning Season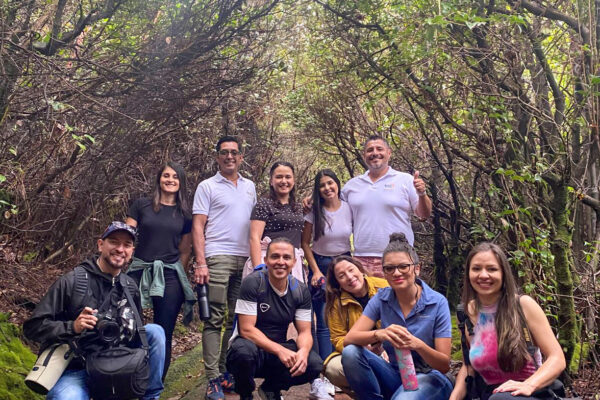 This past weekend part of our reservation team hit the road to check out several properties and the improvements of Poas Volcano National Park. They started early to visit Poas Volcano National Park showing the world's widest active crater and the recently open trail to Botos Lagoon, closed since the beginning of the pandemic. Poas Volcano is still the most memorable volcano experience you can have, as standing on the crater's edge is unique in Costa Rica and probably just a few places in the world.
Their next stop was Poas Volcano Lodge, a cozy property of 12 rooms and one private mountain house on a working dairy farm. It offers an authentic experience of a mountain Lodge in the Costa Rican highlands of cloud forests!
Then continue to Peace Lodge, a well-known property owned by the same owner of The Springs by Arenal Volcano. Peace Lodge features 18 rooms and offers unlimited access to the hiking trails, waterfalls, trout lake, and animal sanctuary exhibits of La Paz Waterfall Gardens Nature Park. It is close to Poas Volcano National Park and a great pair to The Springs.
The next stop was Finca Rosa Blanca Hotel featuring 14 rooms; this property combines luxury accommodations, a sustainable forested coffee farm, and cuisine that creatively honors the culinary traditions of the coffee highlands.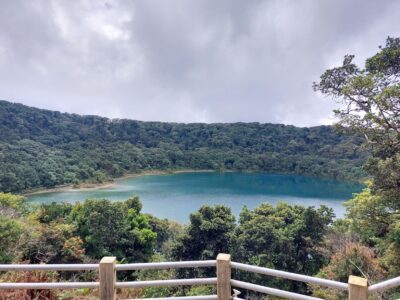 Their last stop was Xandari, a property located just 20 minutes from San Jose airport. This boutique hotel offers 24 villas decorated with artistic stained glass and is the ideal location for your last night in Costa Rica; the property features landscapes overflow with coffee, Costa Rican culture, arts and crafts, and old-fashioned outdoor markets.
Sharing our knowledge is our compromise to create unique itineraries and experiences for your clients. Our hotel checks also consist of detailed interviews with owners and managers, extensive infrastructure and furnishing checks, quality of service, cleanliness, and more, so visitors can be sure that they are getting the best of their experience while in Costa Rica. These visits ensure that services provided to your clients comply with the highest standards of quality and safety.
We look forward to sharing our site inspections and knowledge to serve our mutual clients better.